06-20-2020, 10:11 PM (This post was last modified: 06-20-2020, 10:13 PM by TheBasedDoge.)
Hi all, thought I would share my install now that I am pretty much done with it. My goal was to install OpenAuto in my G35 while still keeping the car looking 100% original and without loosing any functionality of the original displays. I was able to do this with a bit of help from a RGBS signal converter and a multi-input touchscreen display for the Pi. I also wanted to make sure my backup camera would still function through the car's original system.
Firstly, here is my car:
Parts used:
· 7 Inch LCD w/ HDMI/VGA/2AV board - Must have
PCB800099
o
https://www.ebay.com/itm/7-inch-LCD-...72.m2749.l2649
· 7 Inch digitizer
o
https://www.ebay.com/itm/7-inch-capa...72.m2749.l2649
· Weiya CV-04
o
https://www.sintron.co.uk/products/s...converter-mame
· Raspberry Pi 4
· High current USB hub (I used an Anker 2 port 2.4a)
· Spare / used display unit to salvage OE display board from
Next, I had to modify a stock screen PCB so I could pull the signals for the backup camera and original screen interface (backup cam is composite, original screen needs to be converted from RGBS to composite)
Here is my prototype wiring:
The LCD driver I used has a very cool feature where it can switch to AV2 via 12v signal, so I wired this up to my reverse signal from the AV unit
AV1 – Stock Infiniti Interface
AV2 – Backup Camera
HDMI – Pi
This way, no matter what input I am on the screen will always switch back to the camera.
Next, i designed a 3D printed housing to hold everything and still sit into the stock location:
And then I fitted into my car: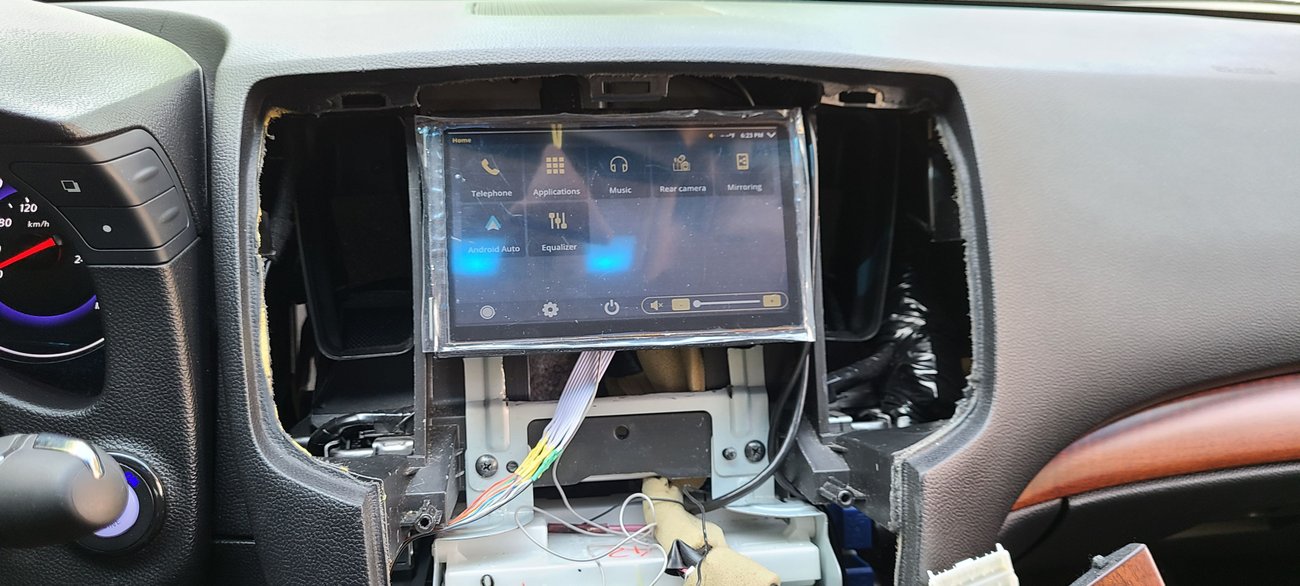 For the Pi software, just OpenAuto pro 7. Still need to do the upgrade to 9. I also added a custom startup video. 
And that's it! looks factory and works much better. OpenAuto really makes my car feel modern again.
Future Improvements:
· Figure out how to get the climate control on the Pi.
· Figure out auto screen dimming.
- Hopefully figure out a way to get TPMS / CAN info on the Pi screen, anyone done this?
Any questions / suggestions for improvement please let me know